Welcome to the 6th edition of
The African Agripreneur!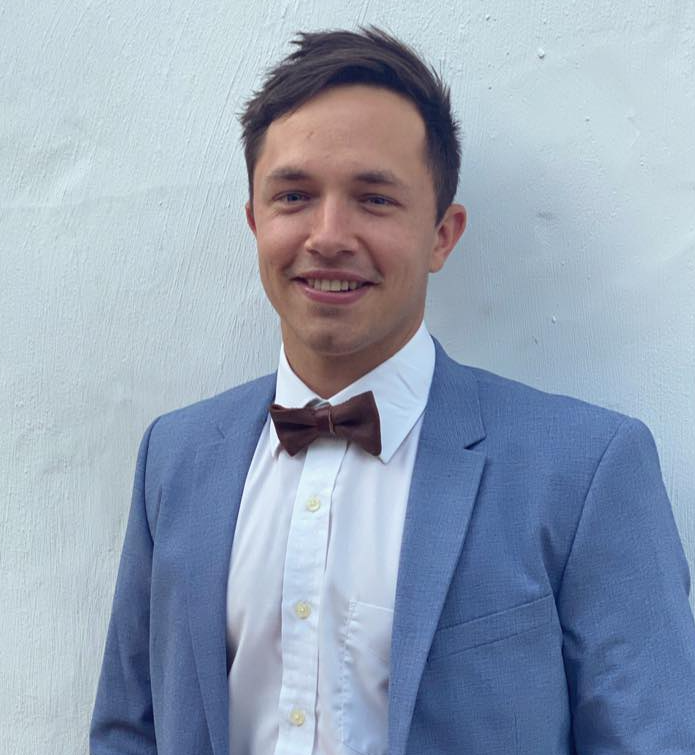 The focus of this edition is to showcase the exciting opportunities there are in the agricultural sector in Africa, by providing new ideas for African Agripreneurs! This edition provides some wonderful success stories of African Agripreneurs in some unique farming, product, and technology ventures. I trust that this will stimulate thinking and create new opportunities for your business. We also provide access to a variety of resources to assist you in the process of exploring these business opportunities.
Migael Slabber- Co-editor
"For I know the plans I have for you," declares the Lord, "plans to prosper you and not to harm you, plans to give you a hope and a future."
Jeremiah 29:11
Agripreneur Success Stories
From a Hawker to an Award-Winning Agro-Processing Farmer
Entrepreneur Gugu Mlipha went from being a hawker to an award-winning agro-processing farmer with a turnover of R2,4 million/year. Despite her success, she remains firmly hands-on, even driving her company's delivery truck. READ MORE
An Entrepreneur On A Mission To Help Americans Discover Superfood Moringa
Treating malnutrition with moringa led Lisa Curtis who was serving in the Peace Corps in Niger at the time to discover the nutrient-dense plant, and her company Kuli kuli was launched. READ MORE
South African Agripreneur Providing Healthy & Delicious Vegetables To the Country
South Africa has a long tradition of growing some of the world's finest fruit and vegetables. In the North West province of the country, agripreneur Abueng Leepile, founder of Bokamoso Abu Farms, is playing her part in the important food production value chain in the country. READ MORE
The Start Up Story of a South African Quail Egg Entrepreneur
This is the story of one woman's vision to make quail eggs an everyday healthy food item of choice, whilst at the same time, helping others to build their own successful businesses in her company's supply chain. READ MORE
Broiler Producer Uses Her Position to Uplift Others
Jo-andra Cloete, who farms in Joostenberg Vlakte near Cape Town, started producing broilers only a few years ago. She is now mentoring over a hundred farmers, whom she supplies with day-old chicks. She spoke to Glenneis Kriel about the growth of her highly successful operation. READ MORE
Fungiculture and Success in Malawi
The list of agricultural problems in Malawi is long; they appear intractable — impossible to solve. However, shortening that list has consumed two young social entrepreneurs. With support from the Resolution Project and the Mastercard Foundation, they are training women and youth to start their own sustainable mushroom farms. READ MORE
Finding Opportunities
Top 13 Most Profitable Crops To Grow
What do you think are the most profitable crops for small farms to grow? If you're short of space or time input, you should look toward high value crops to maximise the output of your small farm production. READ MORE
A Leader in The Localization of Agriculture: Growing An Agripreneur In Ghana
Kliegerman interviews an emerging agripreneur in Ghana, Saani Abdulai. Abdulai explains his business model for his company, The Wave, his challenges as an agripreneur and the impact he is making in the villages in Ghana. READ MORE
Cotton Offers New Income Sources For African Farmers
There's more to cotton than just the fibre. Many parts of the plant that are usually thrown away can be transformed into goods such as fertilizer and fuel that can help African farmers improve their livelihoods, according to a new International Trade Centre (ITC) report examining the uses of cotton by-products. READ MORE
Promoting Sustainable Beekeeping in Mozambique
Beekeeping is a regional tradition. Local beekeeping using bark hives and logs has long been a part of the subsistence economy of people who inhabit all the forests in the park's buffer zone. Yet, recent increases in the demand for low-quality honey is driving a growing number of regional beekeepers to cut down trees and start uncontrolled fires. READ MORE
Opportunities from African News
Demand for South African 'Superfood' Blueberries Booming
Declared a superfood, the purplish fruit has allowed South African producers to sail through the setbacks of the coronavirus pandemic, exporting punnet after punnet of berries all year. READ MORE
Somalia's Sesame Seed Farmers Prosper
Cooking oil in the Middle East. Tahini in the Mediterranean. Massage oil in Asia. Perhaps a garnish for a loaf of bread at a bakery near you. Sesame seeds are used in food and health products around the globe, and USAID is helping Somalia reestablish itself as an international exporter of this naturally tough crop. READ MORE
Agri4Africa YouTube Channel
How to Start a New Aquaponics System? Avoid Making Mistakes
Don't start an aquaponics system until you have watched this video! Aquaponics is the combination of aquaculture in a recirculating system and hydroponics (the soil-less cultivation of plants). This video will take you through the steps we follow to ensure you avoid problems, and get your system up and running as quickly as possible by aquaculture & aquaponics expert Leslie Ter Morshuizen. WATCH VIDEO
Building a Atchar Business from Scratch: Exotic Taste
Exotic Taste is a proud manufacturer of Atchars, condiments and cooking sauces creating CONVENIENT LIFESTYLE MEAL SOLUTIONS. They have supplied SHOPRITE CHECKERS for the past 10 years.
Watch this video and learn from Amina Abrahams as she shares her story on how she started her successful atchar business! WATCH VIDEO
Guidance to Starting Your Own Poultry Business from Scratch presented by JoAndra Cloete
JoAndra Cloete from "Our Poultry Place" shares her story on how she started her poultry business (in her maternity leave), as well as how she mentors individuals wanting to start a poultry business and small-scale farmers looking to expand their poultry business. She spoke about her business on an AFAP "Empowering Youth in Agriculture" Webinar, which focused on youth, entrepreneurship, innovation, and education in Africa. WATCH VIDEO
Agribusiness Ideas for African Entrepreneurs: Basil's Business Opportunities
Basil Phupha (Managing Director) from Basil Business Opportunities (BBO) talks about his business on AFAP "Empowering Youth in Agriculture" Webinar. BBO is continuously researching new technological ideas and incorporating innovation into their product range, to ensure they remain at the forefront as a manufacturer and supplier of poultry, farming and agro-processing equipment. WATCH VIDEO

SIGN UP FOR OUR NEWSLETTER
Keeping you up to date with the latest agricultural events and updates